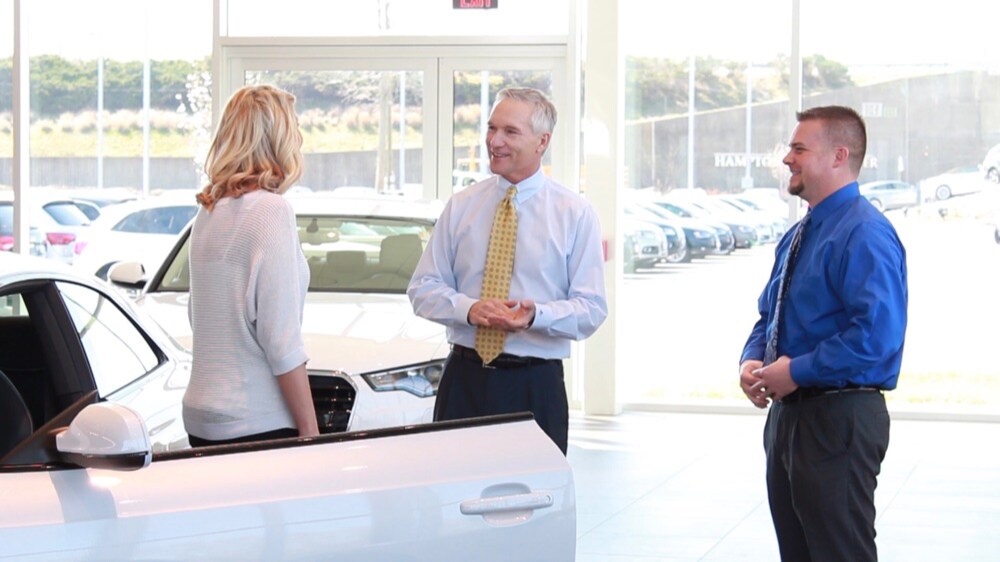 Please rate your experience with us!

When you choose to visit Audi Hampton, we want you to have nothing short of an exceptional experience. Whether you came in to buy a new or pre-owned Audi, ask about financing or for a scheduled service appointment, we sincerely hope you enjoyed your time with us. We take pride in serving Hampton Roads and all of Virginia, and our mission is to turn every first-time visitor into a long-term customer. To ensure we are providing a first-class experience, we need feedback from people like you!

It doesn't matter if you were looking for a new Audi SUV or came in for Audi maintenance and repairs -- we work to provide a fantastic experience for every guest. With an extensive selection of new and used Audi vehicles to choose from and a state-of-the-art service center, we strive to offer everything you need. To guarantee that we continue to improve, we'd love to hear your feedback, as your comments are important to our team!

Please use the rating bar above to review your experience here at Audi Hampton. After rating your overall experience, you will be taken to our very simple feedback website. It will take just a moment to complete, but it will help us tremendously as we work to refine our processes. Thanks again for your time and for choosing Audi Hampton on Magruder Boulevard!